Believe it or not, BB cream is quickly replacing powder/cream foundation…and half of the world didn't even see it coming. What's so great about the Blemish Balm anyways?
First is its advertising, of course. Simply put a flawless actress (or actor) and a beauty product together in a TV commercial and voila! People believe it. People buy it. It's amazing what advertising can do to boost sales. And although it did not originate from Asia, the BB cream is now enjoying its most popular status in the Eastern countries like Japan, Korea and China.
Second: it delivers. For a product that promises a lot of things, including blemish coverage, sun protection, moisturizer and primer, it actually delivers on all of them. Here are some qualities of BB cream that endear it to cosmetics lovers!
Easy application: It's easy because it's smooth and light and it doesn't clump up like old cakey foundations. There are also roller BB creams available now!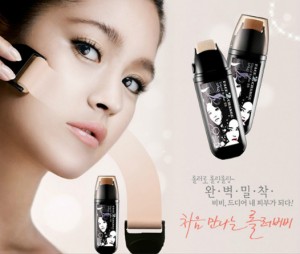 Coverage: Covering dark spots are also a problem with older types of foundation because it looks too obvious. With BB cream, the coverage is sufficient enough to keep unwanted spots out of the limelight but not so much that people would notice that you did actually put something on your face. However, some people may consider this as a downside because BB cream cannot completely cover dark under eye circles.
Glow: the x-factor people look for in choosing face products is the glow it gives you